Company Wismec has released boxmod Luxotic NC. The device received a maximum power of 250 watts and the ability to work with batteries of two formats.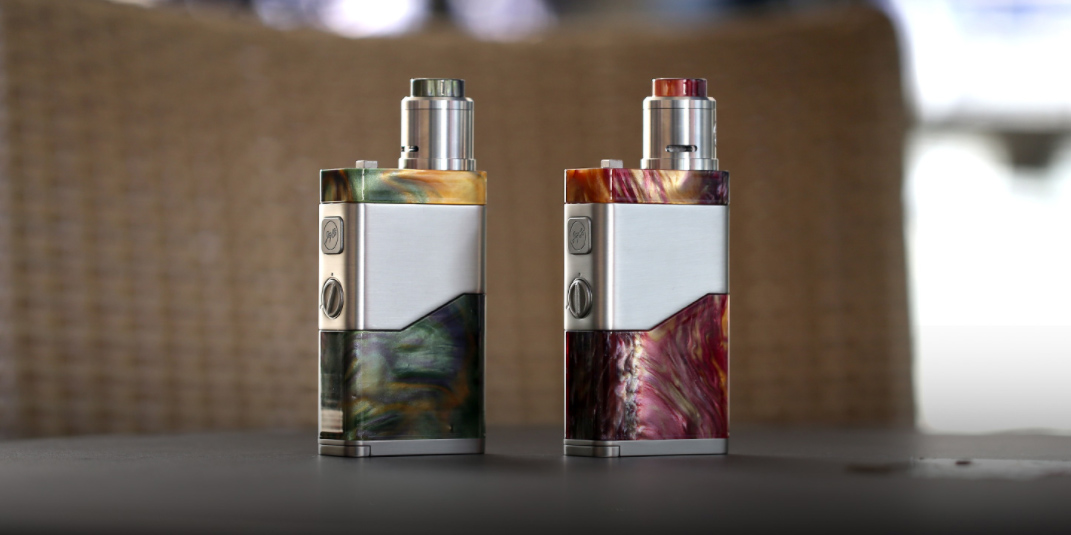 April 2, the company Wismec introduced in instagram Luxotic NC . The device was designed by JayBo. The case is in the shape of a rectangle with rounded faces. On the "body" – inserts from epoxy resin. On the front side there is a square fire button and a round voltage regulator. Near the platform under the atomizer, a color indicator is displayed to indicate the level of the battery charge, and a mode switch. At the bottom – removable battery cover, with magnetic fixation.
It is powered by Luxotic NC from two 20700 batteries. Also the device can be started with 18650 batteries, but for this it is necessary to use the adapter. In the mode with parallel connection, the maximum power of the device can be adjusted. In addition, the board can be used in bypass mode. The maximum power, according to the creators, is 250 watts.
Luxotic NC comes with instructions.
Main characteristics:
The size is 96.2 by 54.5 by 26.6 mm

Weight – 186 gr

The maximum power is 250 watts

Voltage – from 1.3 to 5.3 volts

Power supply – 2×20700 / 18650
Now It's Available Here:Wismec Luxotic NC 20700 Kit
Hot Sale Recommendation:
Vaporesso Luxe 200W TC Kit With Skrr Tank
Voopoo Vmate 200W TC Kit With Uforce T1 Tank 
JUSTFOG MINIFIT Starter Kit 370mAh
Vaporesso Revenger X With 5ml NRG Tank Kit