Fashion pods beats its full and Novo Smok has it all, starting with a remarkable compactness is an excellent level of finishes. But the use, it disappoints a little by a latency trigger and a vape a little weak.
Compact and easy
The pod Novo Smok is surprisingly compact with only 88 mm high and 14 mm thick. It is also very light with only 40 g, which does not prevent it from boarding a battery of 450 mAh and to propose a vape between 10 and 15 W according to the level of charge of the battery. Charging is typically done with a USB connection a small LED indicates the remaining battery life.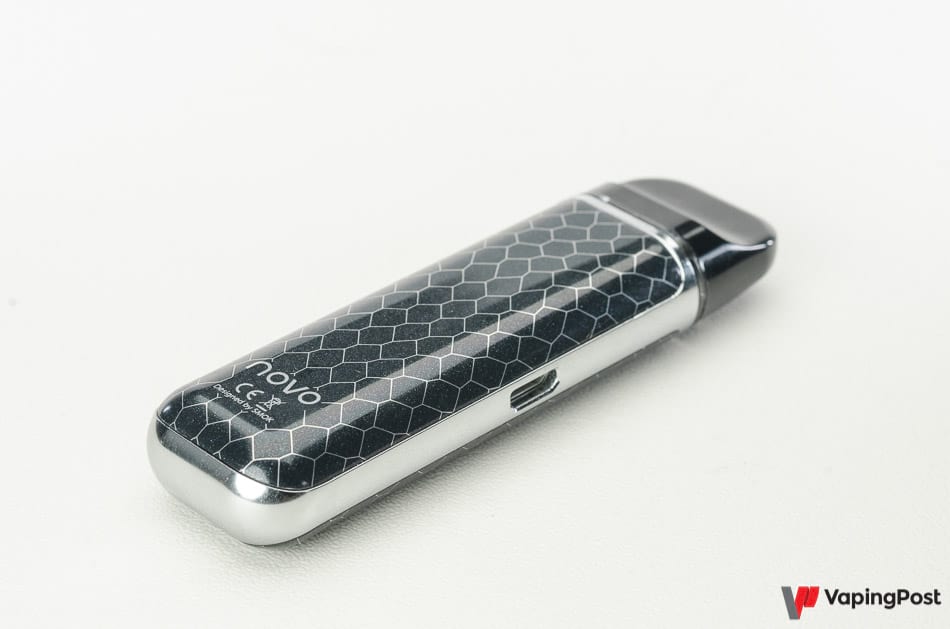 The manufacture of the battery is solid and its finishes quite remarkable in the category. The simplicity of the battery immediately settles the question of a possible game of moving parts since there is none. But the adjustments are neat and the surfaces are rewarding. The contacts are mounted on spring and the set gives off a pleasant impression of quality.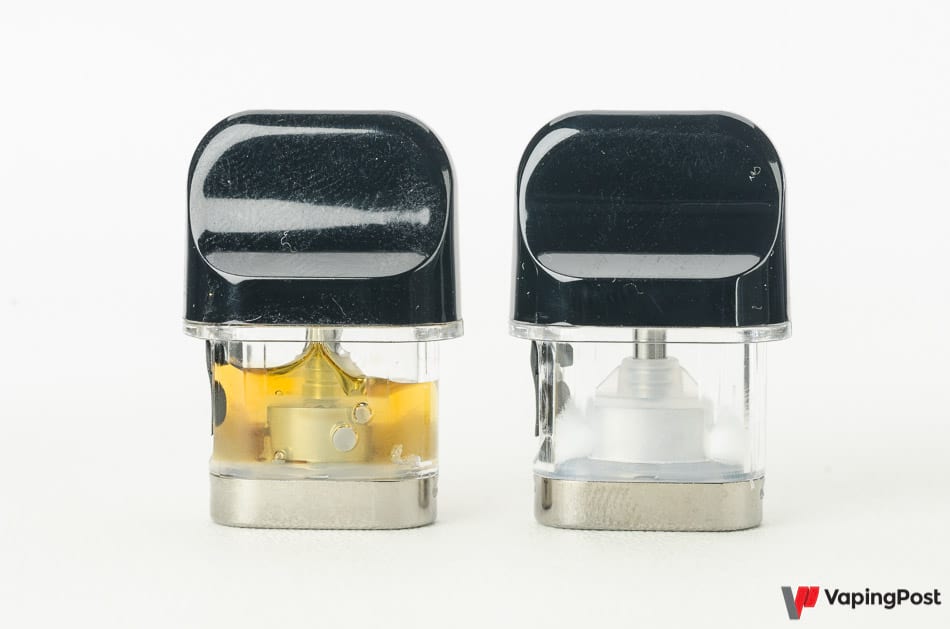 The tanks are just as qualitative, offer a capacity of 2 ml of liquid and easy filling after lifting the usual little silicone plug common to most pods.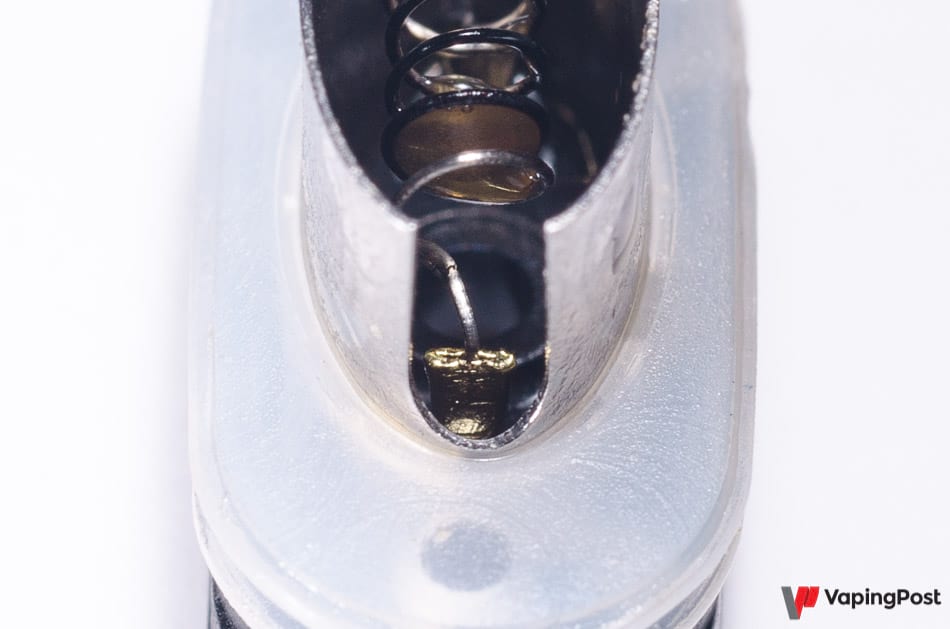 The resistances, which can only be accessed by forcing on the lower part are classic but made properly. Well above the pathetic DIY that is adorned the Blu without reaching the level of the AXS . The legs of the resistors are firmly fixed but the spacing of the turns is regular. Nothing here to trigger a frenetic enthusiasm, but these resistances are quite correct.
Technical Review
The essential characteristics of Novo de Smok
Type of material

beginner's 

kit

Dimensions 

mod

88 x 24 x14 mm

Drums

450 mAh

Charge

USB

Atomizer

 dimensions

By the top

Tank capacity

2 ml

Weight of the kit

40 g
The box includes
Novo (x1), battery (x1), USB cord (x1), pods (x2), user manual (x1)
A limited vape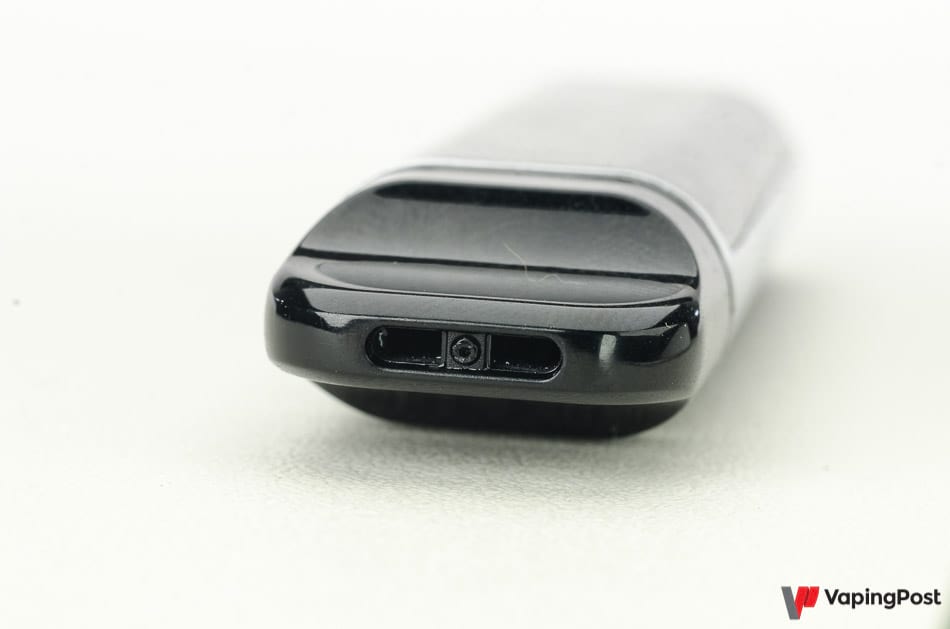 The Novo has neither button nor screen, the triggering of the steam is simply by aspiring. And as on most models using this technique, he suffers from a certain latency. It takes a good half second between the start of the suction and the arrival of steam, which requires a relatively long puff to be satisfactory. The airflow and from this point of view a little too much air which easily makes the puff difficult to prolong.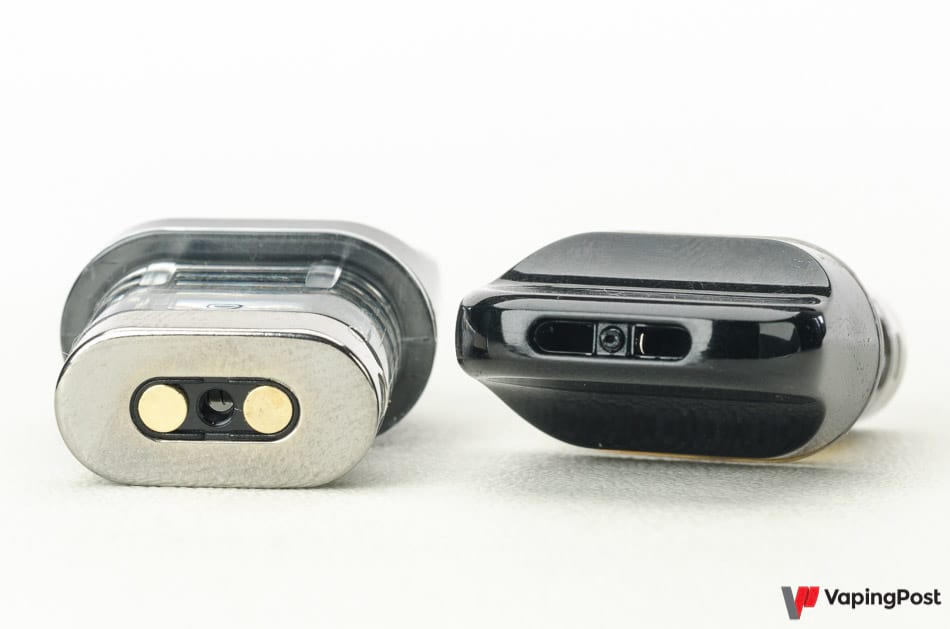 As for the steam itself, the flavors are correctly rendered, without more, and the hit consistent with the rate of nicotine used. Performance that a flow of air a little more restrictive with a little bit more power would have significantly improved. They remain honorable, but the compactness and the excellent quality of realization of this pod would have allowed it to be remarkable if it was not disappointing to the vape.
In summary
 WE love
Its compactness

The quality of realization

His good autonomy
 We do not like
Trigger latency

The quality of average vape
Conclusion